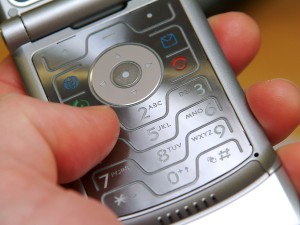 Yesterday my husband's cell phone dialed on its own. A bit annoyed, he picked it up to see who it was dialing. An old friend and doctor we know. He smiled and figured he would like to say hello, after all. So he let it ring and when he answered told him he just wanted to say hi, know how he was doing and wish him the best for the holiday season. The reaction was overwhelming. Accustomed to being called on only in the event of a medical emergency or consult (our last call was how to stop a persistent cough while at the beach)  he was touched by the fact that my husband would think to call him. The fact is, we do love and appreciate him very much. Apparently, much more than my husband had let on. After the call, both men were left, no doubt, smiling and content.
Which got me thinking:
How about going for these random calls of otheresteem?
Yeah! Let's pick a random number off the list and call to share some otheresteem. It's a great way to practice and  a wonderful way to go beyond your personal picks. If you are anything like me, you try to stay straightforward and appreciative to the people nearest to you. But what about the ones spread further out? Like our doctor friend? Like so many others that haven't made it to my to-do lists? So I am starting a random calls of otheresteem to-do as of this week. At least once a week for each of the four practices. We'll see how it goes.
So, this is how I see it working:  I will write it in my schedule to make four "random", "accidental" calls:
An acceptance call: "Just calling to let you know that I understand your point of view. That I can see that you… " Just anything that this person might not be aware that I see, recognize and accept in them. Especially where they are different from me.
An appreciation call: "Just calling to say hello and tell you how much I appreciate your…" You know, that's the easy one for me. 😉
An expectation call: "I am hoping we can create a better relationship in the future. The kind where we can…"  Well, talk without getting into a fight, express ourselves openly, trust eachother to do this or that… whatever positive expectation we are opening up for that person and ourselves.
(More on that in the next post! I just had a great expectation experience with an old client

)
A gratitude call: "I am lucky to have you in my life. And grateful for our relationship. It means a lot to me that…" Simple enough, right? Well, it depends on who that random call recipient might be.
Still working out how to choose the random call recipients. Let me know if you try this out and I will keep you posted here in the comments how it's going.
Oh, and one more thing… I DO appreciate your reading this post and leaving your reflections below. 2010 has been a great year to spread the Otheresteem ideas and I am thankful for the readers of this blog everywhere. Happy holidays and a great 2011 to you!
Related articles