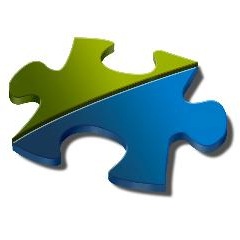 Gratitude is such an all-encompassing experience!
I know when I allow myself to fully acknowledge my own, it has a calming and focusing effect. Moreso when it is about the relationships I have with others. As one of the otheresteem practices, it is truly powerful. It can be done on your own and allowed to seep through your interaction with that person you are working on valuing more.
So, take a minute to center yourself. Breathe. Be. And now, direct your attention and energies to feeling grateful for having that person in your life. Like a meditation, if you find yourself focusing on the difficult aspects of your relationship, don't fight it. Just move right back to gratitude. It helps for me to write a list on a piece of paper of all the things I am grateful for about this particular person and me interacting. You can do the same, or otherwise record the general feeling associated with this excercise. Draw, sculpt, sing. Art might be the only way to grasp the feeling. The point is, turn it into some token reminder. When I write the list, I make sure I carry it with me that day to revisit a few times more as the hours progress.
There is nothing you need to do at this point. Just be grateful for the relationship you hold together and see how this affects you and your view of the situation. Do you notice anything? Have you acted in consequence, by being kinder, perhaps or more understanding? Was the experience hard to hold on to, or pervasive as time went on?  The point is: be mindful of the effects.
Remember that, as the others, this form of gratitude is a practice. Don't beat yourself up if you don't find it easy or effective at first. Keep at it and it will become effortless and natural in time.
If you are on Twitter, remember this and every Wednesday to tweet about valuing others more. You can join the Stream of Otheresteem by using the hashtag #OtherEsteem. Raise awareness. Create Momentum. Build your otheresteem "muscle"!
Related articles