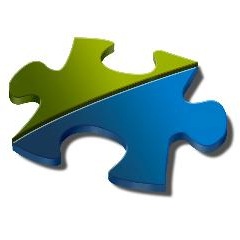 Chances are, you have a collection of those! If you've lived long enough, some people will have let you down in one way or another. Not that they mean to, but unless you have absolutely NO expectations for the people around you (A rare thing in the people I've come across in my lifetime!), you know exactly what I am talking about here.
Take my client this morning. She was complaining that one of the individuals on her team – exactly her nominee for "most likely to succeed" – just acted in a dishonest way that made her question what was going on. She felt hurt and "took it to heart", she said. Feeling let down, she was considering never trusting this particular colleague again. So much for her hopes for the future of this person's carreer! It was a dumb move to make and an awkward subject for both of them to discuss.  In a way, it seemed she might be covering up for someone else. It reminded me of the incident in Scent of a Woman (see my post at LeadChange Group later this week for more on that) and how I was unsure if the kid's sense of loyalty was well placed. Still, he was acting according to what he thought was right, and just. He was simply being the kind of person he wanted to be in the first place. You have to respect that.
Otheresteem is all about acceptance. About moving past incidents where things are not exactly as they should be. How can this be done? For all the heartache and anger and fear that people bring out in each of us when they let us down, we still have a choice. We can accept what is. Protect ourselves only of what we need to and not throw out the baby with the bathwater. Is there no place for appreciation of someone who has proved less than perfect? Someone who did not live up to what we had expected?
Make room for those who have let you down. Be generous, if you may. Be kind, if you need to distance yourself from them. But always learn a lesson. Understand why that particular thing was so important to you. And if you can move beyond the fear, talk about it.
I told my client this morning that if she wanted to move forward and continue to build her collaborator's potential as she had originally intended, she needed to do a few things.
First, set the record straight. Tell your truth. Listen to hers. Get the facts in line and the feelings on the table. Explain why this is important to you and tell her how you feel.
Then, lay out the groundwork for a different future. It can be something like: "This is NOT the way I want us to relate." or "I really want this to work." or "I will do everything I can to get this relationship back on track, and I would like you to do the same.". There are many creative ways to set great expectations. The fallout is a wonderful time to practice the third aspect of otheresteem.
And last but not least, remember: Trust is yours to give. It is always an act of generosity and a risk to take. There is payoff for giving it as there is for retaining it. Choose wisely, but don't fool yourself into believing that it is up to them to earn your trust. In the end, it's about losing your own fear that things will go terribly wrong.
Related articles