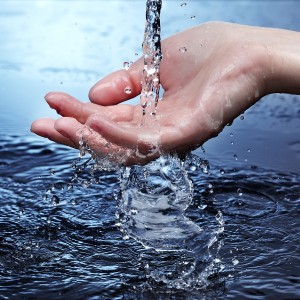 Since publishing the OTHERESTEEM book in 2009, I have been blessed to watch the concept take on a life of it's own. I love it how ideas can do that! So now, some of my colleagues deliver otheresteem keynotes and people react to them by starting their very own practices of acceptance, appreciation, positive expectations and gratitude. It's an ongoing adventure.
The Stream of Otheresteem is alive in more ways than one!
You, too, will discover valuing others systematically as a constructive practice that enriches your life each time you come back to it. You are invited to the party! It's EASY  to participate. Take a day, any day, of the week (I'm kinda partial to that Otheresteem Wednesday) and remind yourself to PRACTICE valuing others more. You do not have to be perfect at it, but take it as honing your own skills to feel others and enjoy them. It will make a world of a difference!
For inspiration today, I'll tell you a little story:
This month, one of my close friends and collaborators became a Mom for the first time. Her beautiful baby boy came to her through adoption and was much-awaited for years! As a welcome for Carlitos, we had a get-together at the new home of one of our mutual friends. Through the gathering so much LOVE poured out all over the place. You could FEEL it. The gathering included people who had never met, others who hadn't seen each other for years. And every single one of them was open to the other. This tiny baby, born in unknown circumstance, who could have had any kind of a life, begins this one surrounded with otheresteem. Not only that, but creating a powerful environment for reunion, re-acquaintance, connection. A happy couple, filled with love. A tiny boy, receiving and amplifying that. A group of diverse, wonderful, true friends that find each other in the midst of this all-encompassing feeling. Otheresteem came easily that day. It inspired us all. It is contagious.
Happy Wednesday, readers. I celebrate you! Whoever you are, wherever you are. May otheresteem practices enrich your life. You know you want them to!
Related articles